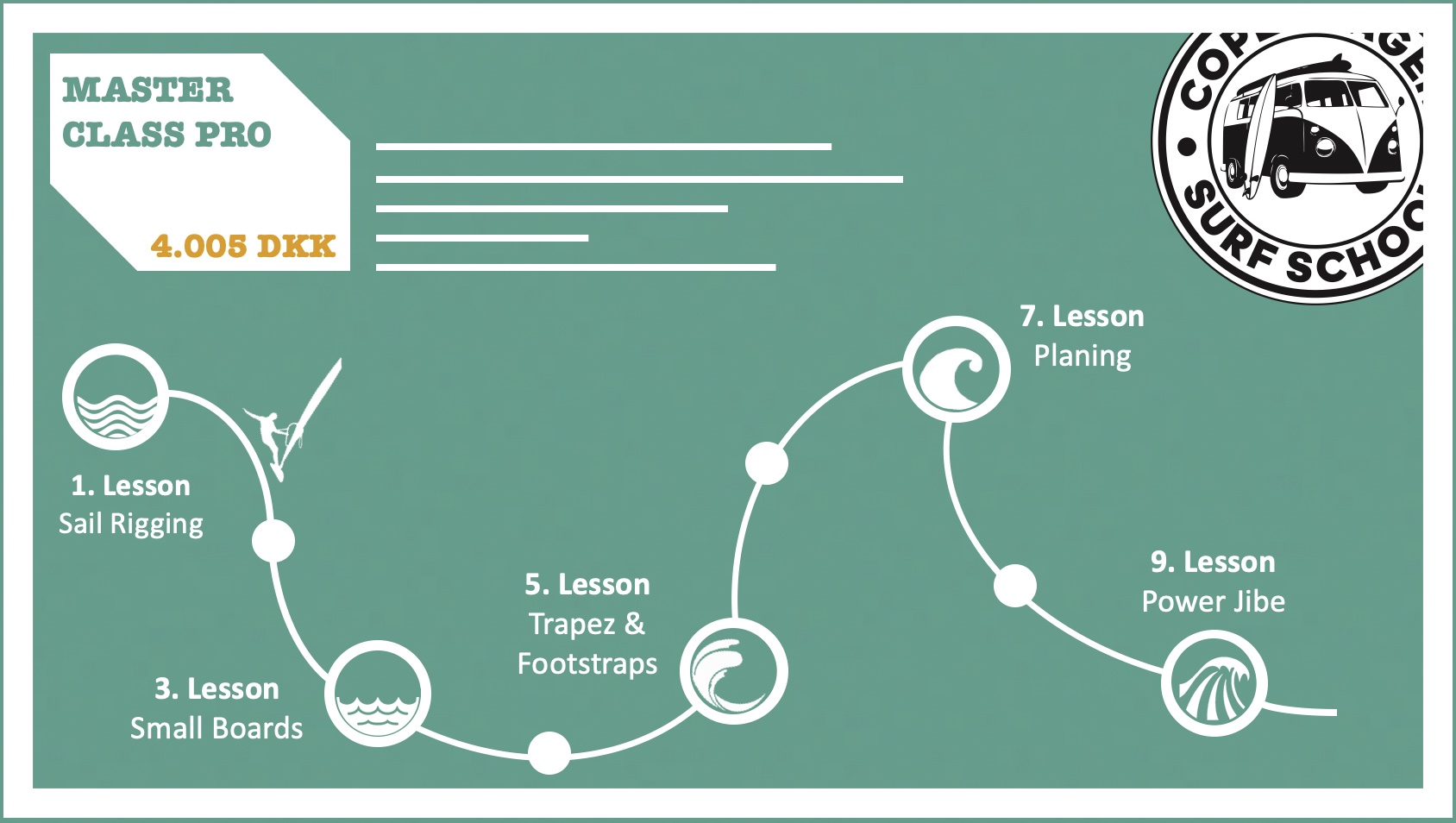 BECOME A SUPERB WINDSURFER
Let your windsurf adventure reach new heights with Master Class Pro - the natural next step from Master Class. Feel the rush as you glide across the water, and come back down to earth as we round off the week's session together with a nice BBQ and lots of high fives!
9 lessons /

DKK 4.005
Total DKK 3.825,-
Choose the weekday that fits you best. You're then assigned a fixed surf team and instructor who you'll surf with once a week for 9 weeks straight. Please note that you must have completed  our Master Class to participate.
On Master Class Pro we'll turn up the excitement and teach you the holy grail of surfing: how to "plane". And, of course, we round off every surf session in the best surf manner: with a BBQ, cold drinks, and entertaining tall tales.
Power Jibe and Waterstart ✔️
Windsurfing on a 140 L board ✔️
Plane in foot straps and harness ✔️
Rig and unrig the surf equipment ✔️ 
In doubt about something? Let instructor Sofie help you out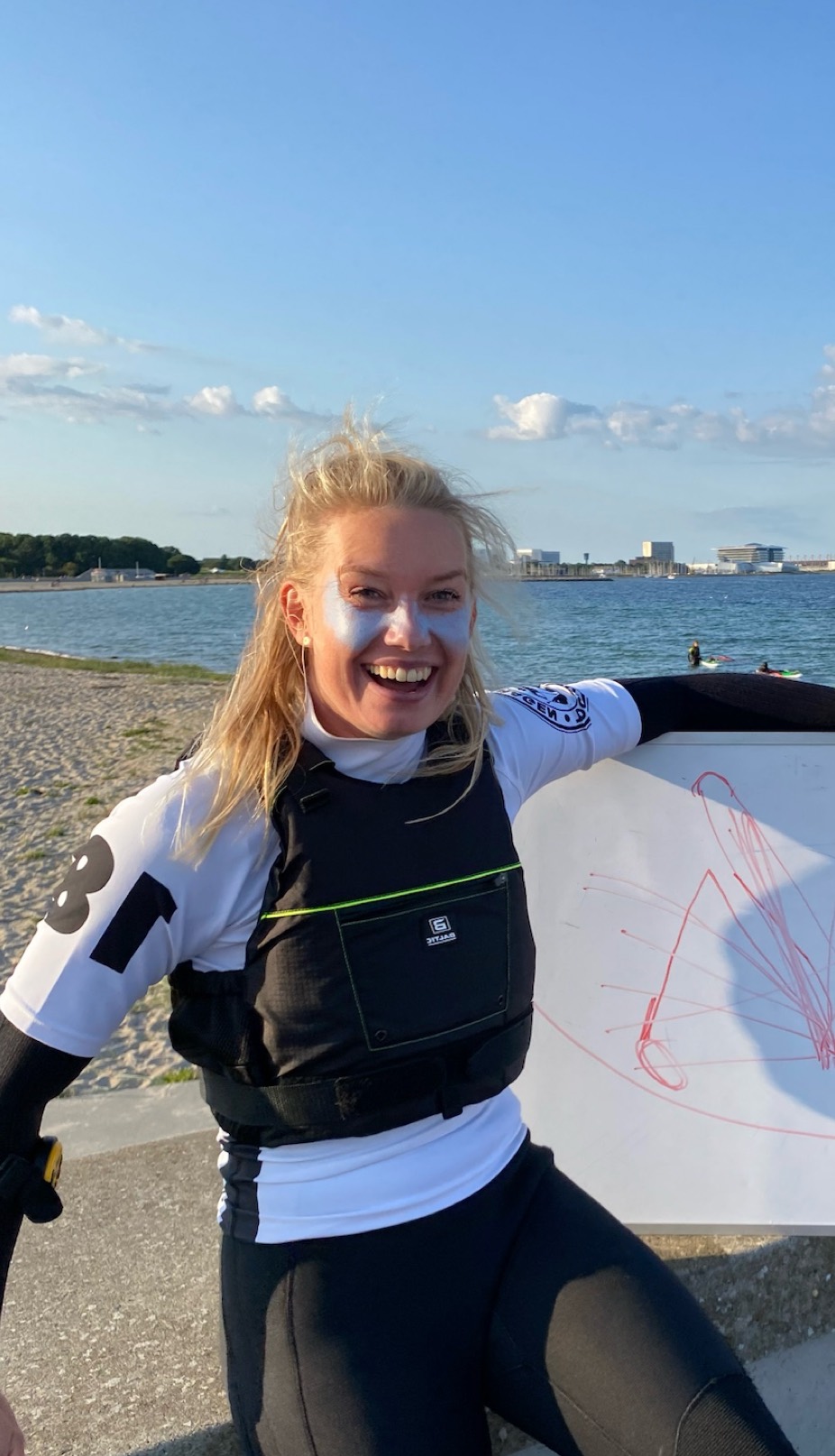 Am I good enough for Master Class Pro?
Yes! Once you have completed  our Master Class, you are ready to advance to Master Class Pro - where we teach you how to "plane" on a 140 liter windsurf board. Don't be intimidated by this next step because we have tailored the windsurfing pro course to you, the Master Class graduate. And you can start looking forward to it, because we're turning up the excitement a notch but keeping all the fun and social interaction that you know from our Master Class. So hurry up and grab your spot on the team!
How fast can I surf?
You can surf fast on a windsurfer - really fast! In fact, you can reach such high speeds on a windsurfing board that you'll be bouncing on the water if you fall off. Windsurfing legend Bjørn Dunkerbeck holds the current speed record with his 103 km/t - but we don't surf quite that fast on the Master Class Pro, and luckily, you alone decide the speed of your windsurfer. That being said, you can easily get up to 35-50 km/t on a surfing course which is also very fast.
How long can I continue on Master Class Pro?
The vast majority of people stick with Master Class Pro season after season. They do so because we always use the absolute newest windsurfing equipment, update and buy new gear every year, and because you are taught by the best instructors in Denmark. And if that wasn't reason enough, our surfers keep surfing with us because we just have a great time at the weekly after-surf. In addition, as an active part of our Master Class Pro, you can supplement your weekly surf lessons with renting equipment from us with a 60 % discount - see more Here.