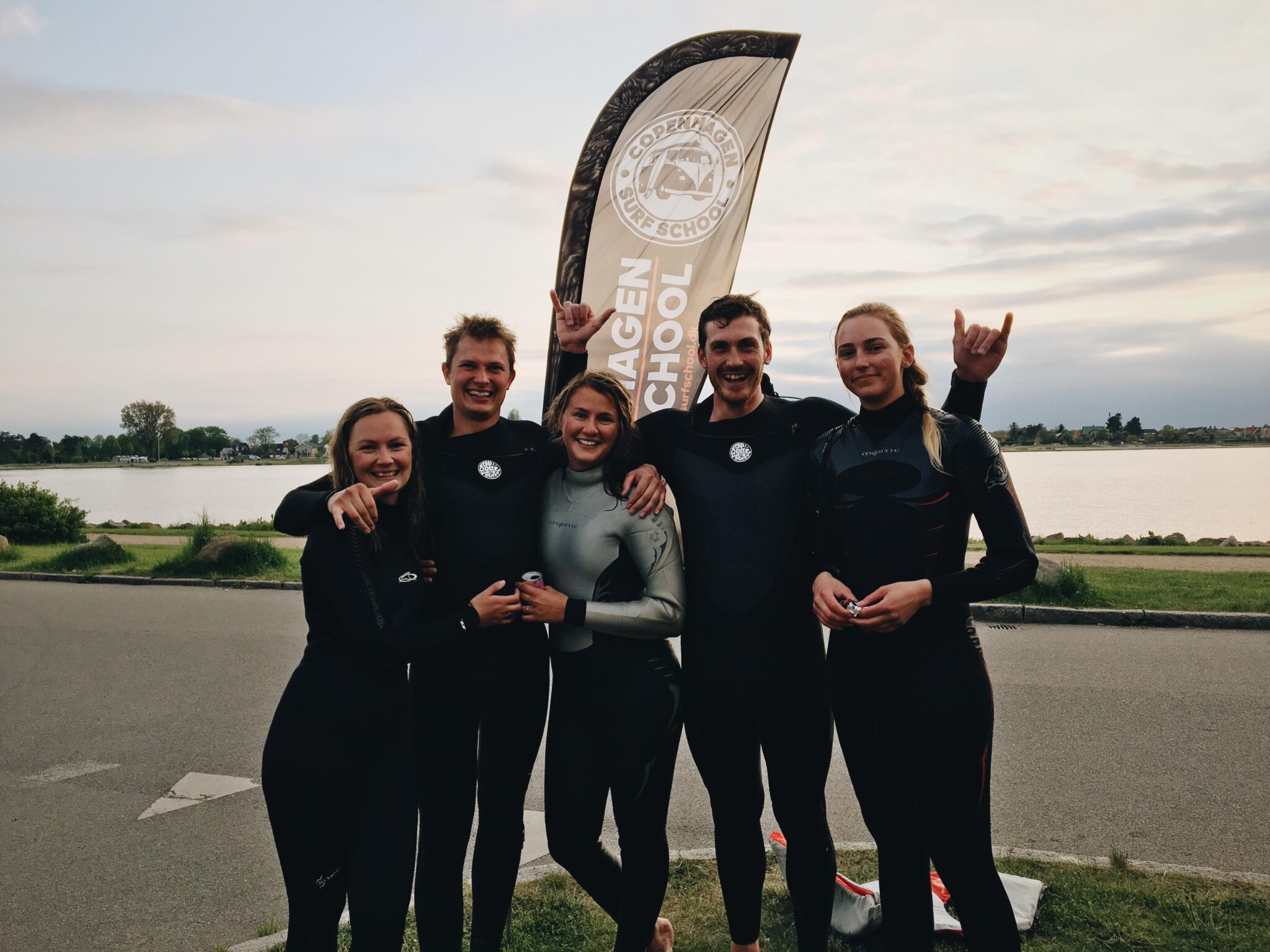 TAKE YOUR FRIENDS ON AN ADVENTURE!
Are you planning a gentleman's day, a girls' night out, or is the sports team's fine account to be settled? Then you've come to the right place! Bring your friends along on magical experiences at our surf school in Amager Strandpark.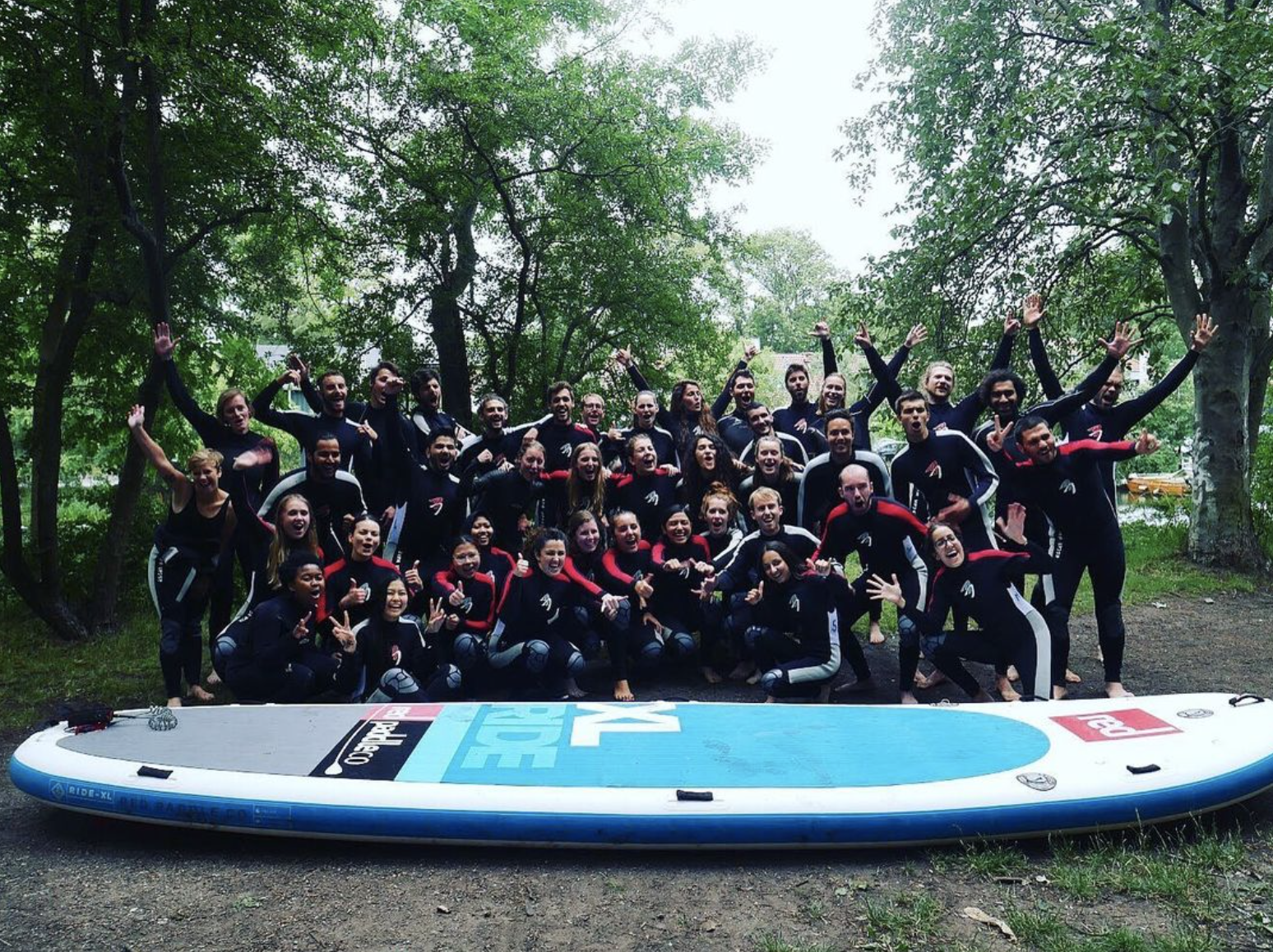 XL SUP RACE (from 295 per person)
Try our most popular team-building activity, where everyone can join in - This is a crystal-clear BESTSELLER!
We split you into two teams ready for action and set the scene for a fast-paced and hilarious SUP race that's both really fun and insanely exciting. Get ready for goose bumps at the sound of the starting signal and high fives when you cross the finish line. If you like speed and excitement where teamwork and determination are crucial to your chances of winning, then get ready for the XL SUP RACE.
The activity lasts 1.5 hours and all necessary equipment and instruction is included in the price as well as instructors who will be present throughout the activity to guide the battle and cheer you on. XL SUP RACE can be organised for groups of 8-60 people. We can easily store your belongings while you are on the water, and you are more than welcome to finish off with cool and tasy drinks from the café.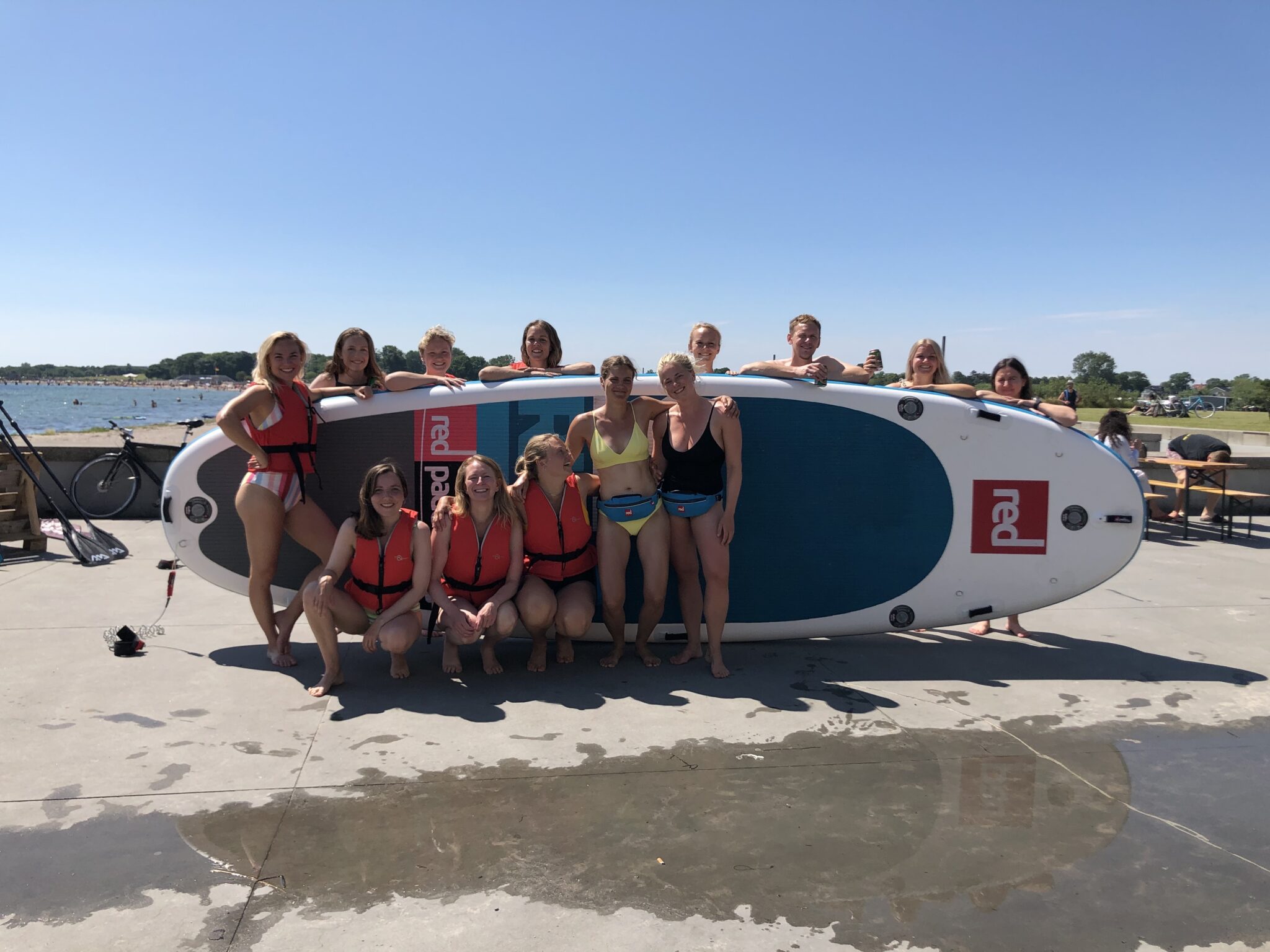 XL SUP SAFARI (from 345 per person)
Take a private guided tour around the enchanting lagoons of Strandpark with our XL SUP Safari, which exudes a Hawaiian surfer vibe and is ideal for the whole group!
The activity lasts 1.5 hours and starts on land with a short introduction to XL SUP, where your instructor will familiarize you all with the basic paddleboarding techniques. Then we'll go on an adventure in the park's magical lagoons.
All necessary SUP equipment and instruction is of course included in the price and, we recommend this activity for all groups of 6-30 people. While we are on the water exploring the lagoons, we will take good care of your belongings, and when we are back on land again, there will be plenty of opportunity to stock up on cold refreshments from the café and enjoy the sun on the promenade.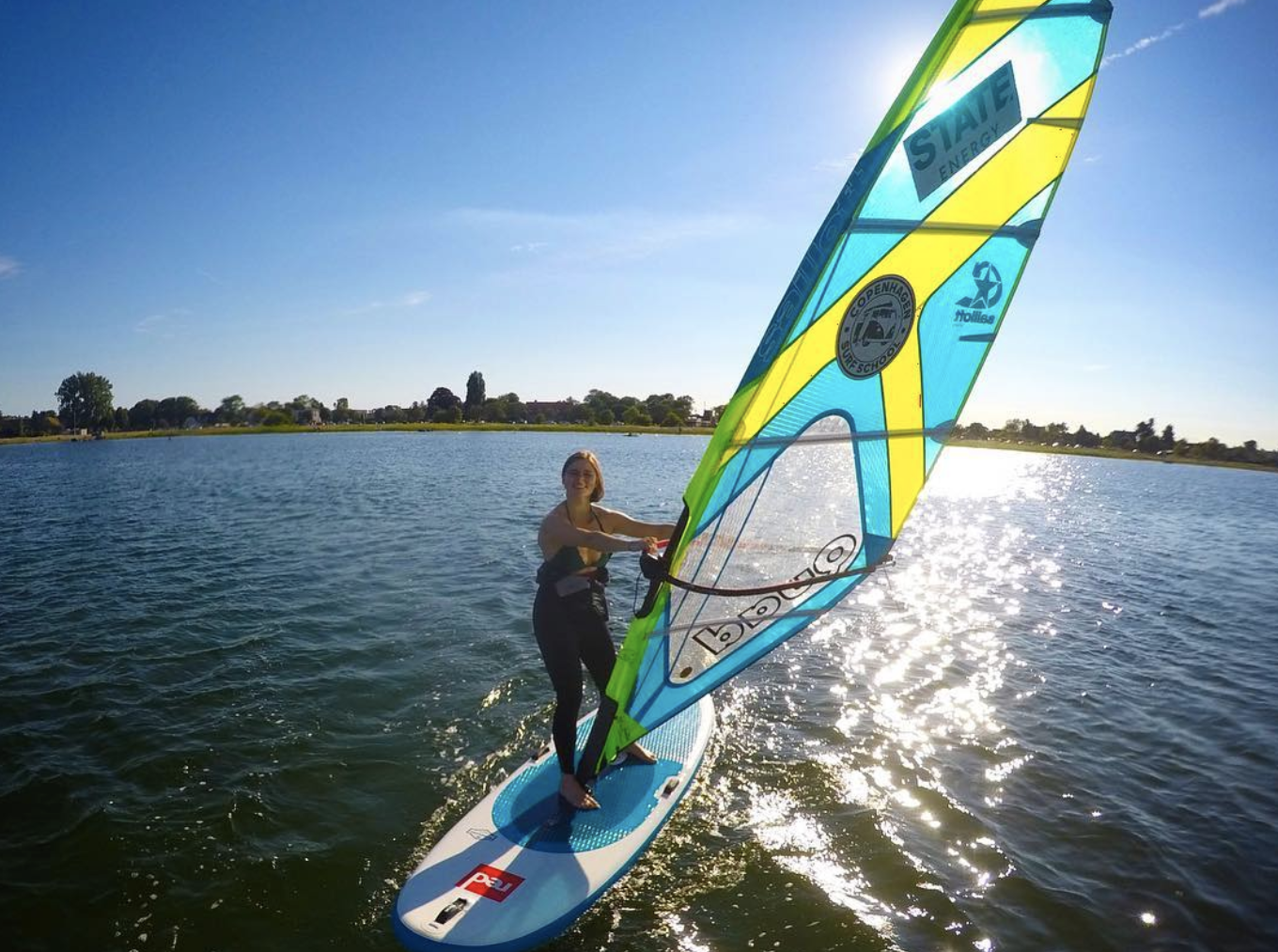 WINDSURFING (from 695 per person)
If you like action and wet hair, windsurfing is a sure hit! We guarantee wind in your hair and salt water in your veins on our windsurf course where you learn to windsurf in 2.5 hours.
You'll learn to windsurf on the best equipment on the market, and our passionate surf instructors will take care of you from start to finish, ensuring you have the best experience in the middle of Amager Strandpark's safe lagoon.
This activity is designed for groups of 4-20 people, but if you are more, you can combine windsurfing with another activity and be up to 40 people in total. Let us know your exact needs, and we'll tailor a solution that gives you the most fun day with room for everyone. Windsurf equipment and professional instruction is of course included in the price.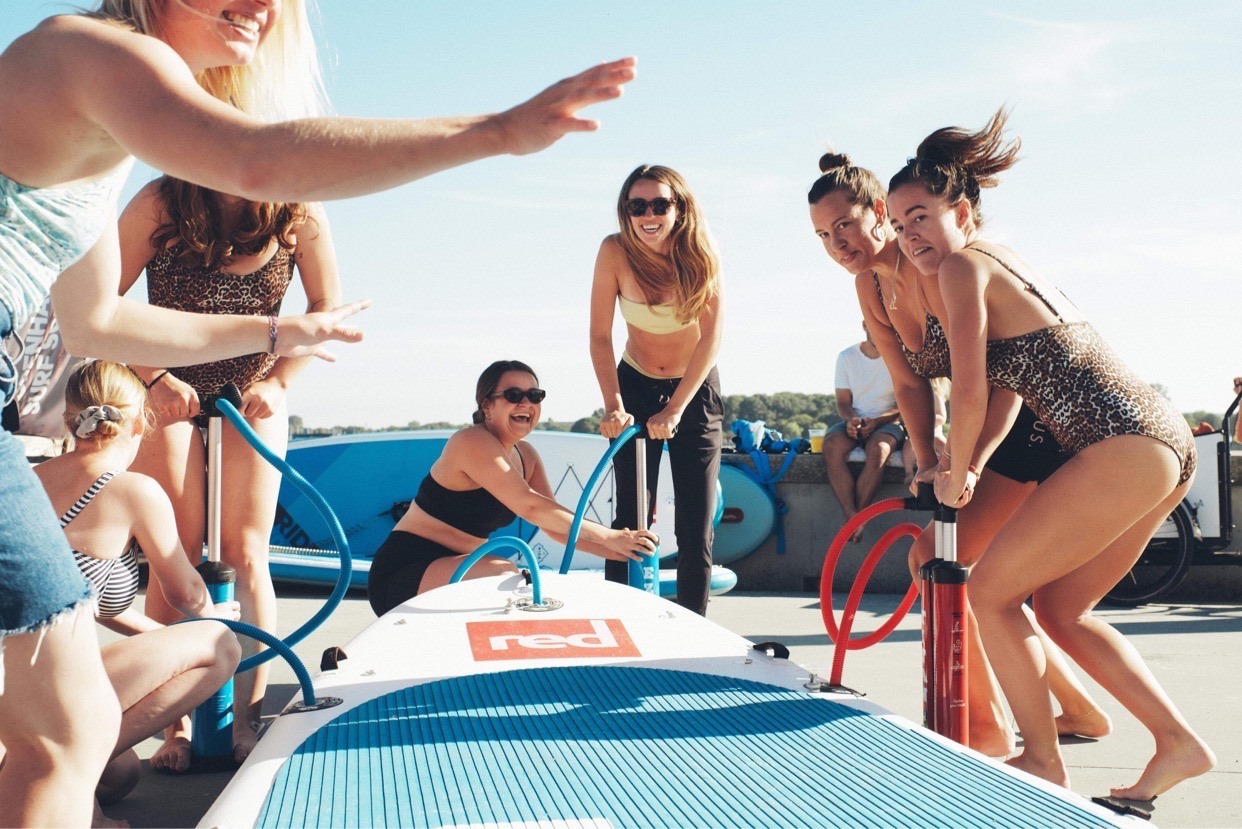 A FULL DAY OF SURFING?
Then it does NOT get any better! We offer a full day packed with our 3 great team activities: XL SUP Race, windsurf and XL SUP Safari. You get the ultimate surfing experience with a full 5 hours of ample opportunity to try out the best of the surfing world. We recommend this option to anyone who has a full day of fun and team building planned, and when the program comes to an end, you can finish the day in true surfing style: with an ice-cold Big Wave from the surf café.
We are very flexible with the concrete planning of the day, so if you have special wishes for the order or time frame of the activities, we can easily make that happen.
Either way we guarantee a fun-filled day of team-building, where you'll improve your teamwork and have a great laugh.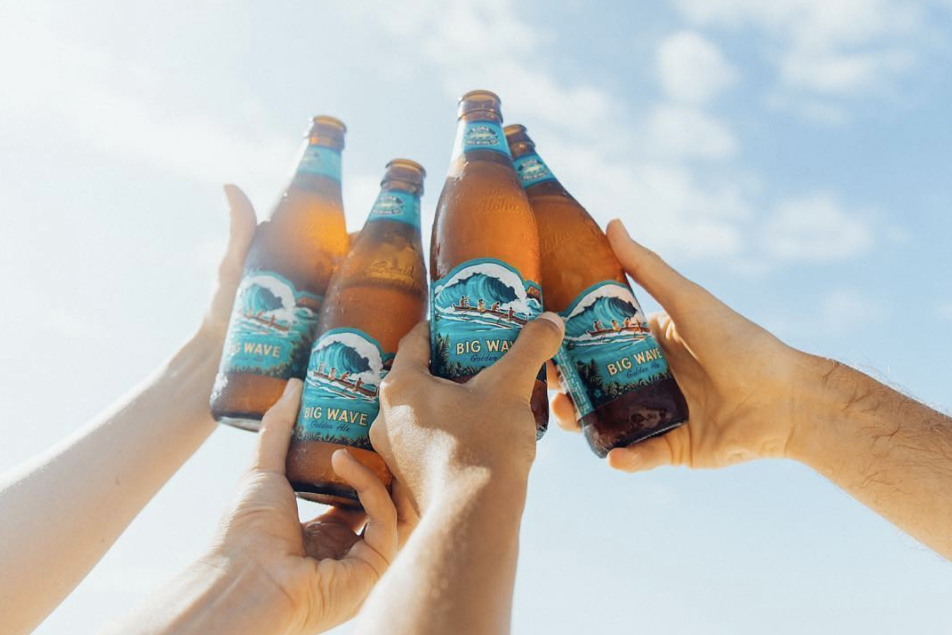 THE PROMENADE'S TASTIEST SUPPLIES

You can easily get hungry or thirsty after some time on the water, and of course we have the best cure! Try our super crispy sourdough paninis, for example, and explore our wide range of drinks - we have classic sodas and homemade rosé lemonade, Hawaiian beers and Funen specialities from Ørbæk Bryggeri. The surf café has something for everyone!
Contact us and get a non-binding offer on your event.